Design, construction, and installation of custom commercial and industrial power automation
Power Distribution and Control focuses and specializes in the design, construction, and installation of custom commercial and industrial power automation. We manufacture both hazardous and non-hazardous control equipment for industrial and commercial electrical needs in a wide variety of industries.
All equipment is designed and manufactured to meet or exceed UL 508A and all other applicable standards. Our service is personalized. We do not mass produce equipment. We hand-craft one-off equipment that is designed specifically to meet the customer's requirements. We partner with our customers to make sure we understand the details of their true intent and needs. Our careful up-front analysis and review of all drawings and designs from the customer provides assurance that the completed assembly will fit exactly as required and will function reliably to accomplish its purpose. In addition, we work with the customers to make sure that all plans are forward-looking and are designed to enable future expansion by the customer without major rebuilds. Our project management and logistics are highly effective.
PDC maintains a significant stock and fosters close relationships with a variety of suppliers that provide components just-in-time, including: Square D, General Electric, Siemens, Allen Bradley, Cutler Hammer, Crouse-Hinds Appleton/Curlee and Adalet. Our standard project management enables us to provide the assemblies that you need in a timely fashion. PDC maintains an average turnaround of 10 days, depending on the size of the job. We take pride in exceeding our customer's expectations. Power Distribution and Control provides other services in addition to the creation of power control equipment:
PDC will provide approval and record drawings for your project. This eliminates any miscommunications before and after your order. We will also provide drawings in their native .DWG/.DWF format. This enables the client to easily integrate a change in their overall drawing sets and helps in planning and implementation of future modifications.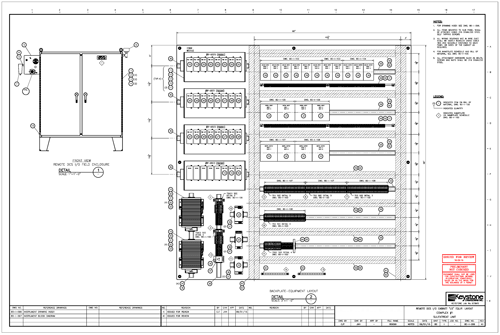 A Few of Our Satisfied Customers
Hewlett Packard :: Rice University :: Moody Gardens Aquarium :: Dow Chemical :: Shell Oil Refinery :: Kinder Morgan Terminals :: CVR Energy :: Ensign Energy :: Pioneer Natural Resources :: Noble Drilling :: Alon USA :: Patterson Drilling :: and many others
Call on us to get it done
A Trusted Leader in Automation, Power Distribution, and Industrial Control
PDC Delivers!